Onyekpere is a lawyer with specialisation in development law including electricity reforms, fiscal governance, human rights and constitutional reforms. Called to the Bar in 1988, he has worked on electric power sector reforms, privatisation, gender and trade policy and liberalisation of education. He has tremendous experience in the area of public expenditure management reforms involving fiscal and legal issues and economic governance. The assignments undertaken include fiscal responsibility, procurement and audit reforms, budget analysis, etc. He has also worked on economic and social rights including the rights to education, health, housing and social security. He has led debates on the constitution reform process on the minimum core obligation(s) of the state in economic and social rights and fiscal challenges in a federal system. He has also worked in economic policy and legal issues for poverty reduction in the National Economic Empowerment and Development Strategy, State Economic Empowerment and Development Strategy and the Local Economic Empowerment and Development Strategy. He has authored over twenty five publications and over three hundred and media articles. He writes a weekly column for the Punch Newspaper and had served on the Editorial Board of the Independent newspaper.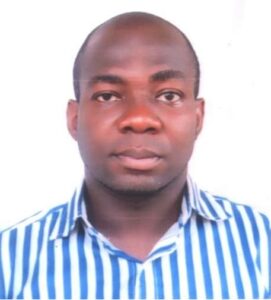 FIDELIS TOOCHUKWU ONYEJEGBU
Fidelis is the Programme Officer, Public Finance Management (PFM). He is a passionate Nigerian and believes in a Nigeria where equity, fairness and meritocracy are enthroned. He is a resourceful economist with an extensive understanding of economic theory and its practical applications. He obtained a BSc degree in Economics from Nnamdi Azikiwe University, Awka and MSc degree in Development Economics from the University of Birmingham UK. He has experience in undertaking analytical works involving dataset and other research projects. Fidelis has contributed to several CSJ publications on PFM.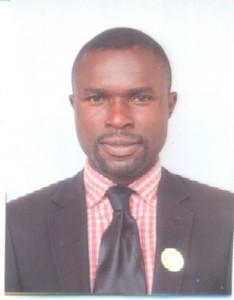 KINGSLEY NNAJIAKA Esq.
NNAJIAKA  is a Legal Officer at Centre for Social Justice. He graduated from Faculty of Law, Ambrose Alli University, Ekpoma Edo State, in 2007 and was called to the Nigerian Bar in May, 2008. He went for the one year mandatory NYSC in Cross River State where he served at the Legal Unit, Akamkpa L.G.A Council. He started pupilage with Chudiobieze Chambers, in Onitsha, Anambra State where he appeared in superior Courts including the Supreme Court.
He joined Centre for Social Justice, in August, 2011. Since then, he has handled several litigations including FOI cases. He also assists in legal research and analysis. He is happily married with a daughter.
VICTOR EMEJUIWE
EMEJUIWE is the Programme Officer on Governance. He is a social activist; trained as a linguist from the University of Lagos (2008). His studies as a linguist helped him to understand the social dimension of human to human relationship. He is passionate about good governance and social justice. He is also a professional graduate diploma holder of the Chattered Institute for Purchasing and Supply Management of Nigeria (2012). As a procurement specialist, his course of advocacy centres on best practices in public procurement and improved governance. He is deeply involved in CSJ's Campaign Finance Monitoring and Advocacy for reforms. He is involved in organizing workshops, writing articles in national dailies and also monitors the trend of government procurement and produces annual procurement reports.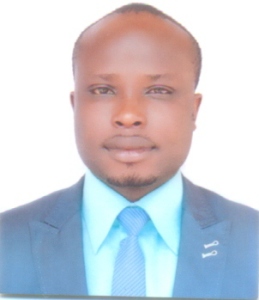 ABEL OLIVER VICTOR
ABEL is a motivated, pro-active and confident young Accountant who has been involved with Civil Society work for some years with a core vision of a Nigeria where Citizens' interests inform public decision making in all matters of government expenditure. He is a graduate of Accountancy from the Federal Polytechnic Oko, Anambra State; an Associate Member of the Institute of Chartered Accountants of Nigerian (ICAN) and a member of the Nigerian Institute of Management (NIM). He is the Finance Officer of the Centre for Social Justice where he manages all the project funds of various donor agencies of the organisation. Abel Victor is a Public Finance Management Analyst and he has written a lot of articles on Fiscal Governance published in various national dailies. He is also a member of the Fiscal Governance Team of CSJ and has contributed to many publications on Fiscal Governance, Public Procurement and Political Campaign Finance.
NWEKE CHRISTIANA EBELE
Christiana Nweke is the Assistant Finance Officer of CSJ. She is a 2009 graduate of Accountancy from Institute of Management and Technology Enugu, Nigeria. She obtained a Post Graduate Diploma in Accounting from the University of Nigeria Enugu in 2013. She worked as a banker for two years and joined CSJ in April 2016 to assist in the management of project funds of various donor agencies accruing to CSJ. She is passionate about human rights and writes on several issues of development.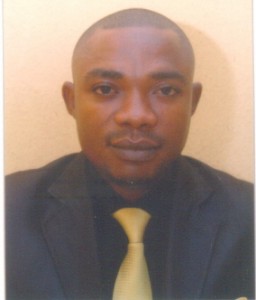 OMALE OMACHI SAMUEL
SAMUEL is the Programme/IT Officer of the CSJ Team. Samuel joined CSJ in March, 2008 and he has been providing secretarial, IT and administrative expertise. He ensures consistent functionality of CSJ's Information Communication Technology (ICT), video coverage and live-streaming of all its events. An Economics Graduate of the University of Abuja; he also holds a Diploma in Computer Studies. He recently rounded-up a Professional Web Development course with the NIIT in a bid to ensure that CSJ's ICT is continually on track. Samuel is happily married.