In view of the large sums of money spent perennially on the turn-around-maintenance of refineries which ends up turning around the pockets of the contractors and those who award contracts to them, CSJ seeks to know the details of the turn-around contracts. CSJ therefore sent an FOI request to the Minister of Petroleum Resources seeking to get information on:
The amount spent on the turn-around-maintenance of Nigeria's four refineries in the last ten years;
The name, address and contacts of the contractors who did the turn- around- maintenance;
Copies of the contract evidencing the procurement of the turn-around-maintenance services.
This information will facilitate transparency and accountability and put Nigerians in a better position to discuss issues relating to the privatization of refineries.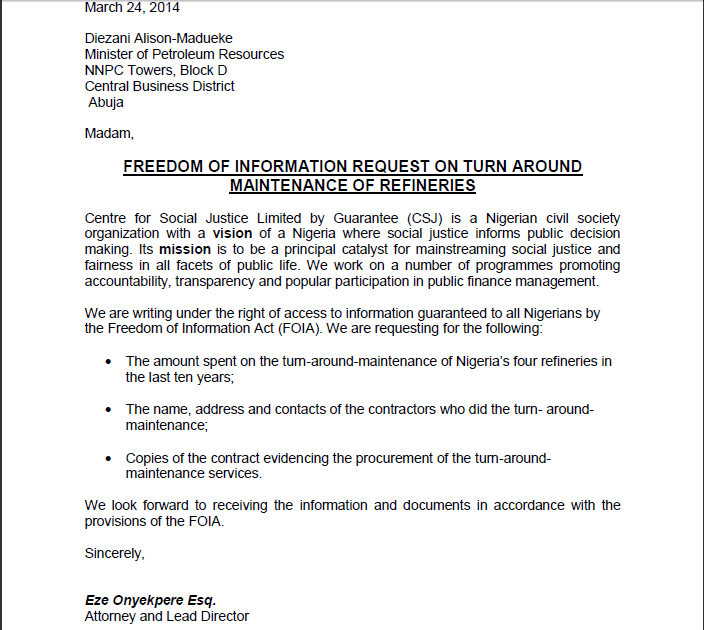 Click here to download a copy of the request.