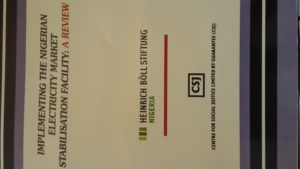 EXECUTIVE SUMMARY
Section 1 deals with the introduction of solar energy and its benefits, observations on government awarded solar contracts and the need for value for money. It also deals with the study methodology and the limitations of the study. In section 2, the report of the field assessment is detailed; the number, year, functionality and status of projects assessed. It enumerates the projects that could not be located; the efficiency of the investments and how challenges associated with the projects could be turned into opportunities and gains.
Section 3 deals with planning, budgeting, location of projects and community engagement. It shows the delinking of solar projects from policy and plan positions. Project locations were not empirically selected whilst budget resources were too thinly spread across so many projects. Community engagement by project promoters was minimal leading to a lot of non-functional solar solutions.
Section 4 is the conclusions and recommendations. The key recommendations arising from this study are detailed below.
FOR MORE DETAILS, CLICK TO DOWNLOAD:

IMPLEMENTING THE NIGERIAN ELECTRICITY MARKET STABILISATION FACILITY: A REVIEW
SOLAR ENERGY AND THE FEDERAL BUDGET: 2012-2016